Discovering the
the vineyards
of the Loire
wine experience
with fun activities
for everybody
Âme Wine designs à la carte fun wine presentations, which are adapted to your desires and limits, in order to make you live a unique experience.
Each tasting takes place in the heart of our exceptional vineyards and over all the appellations of the Loire, but particularly in the AOC's of the Touraine: St Nicolas de Bourgueil, Bourgueil, Chinon, Vouvray, Montlouis-sur-Loire, Azay-le-Rideau. You will learn and you will have fun.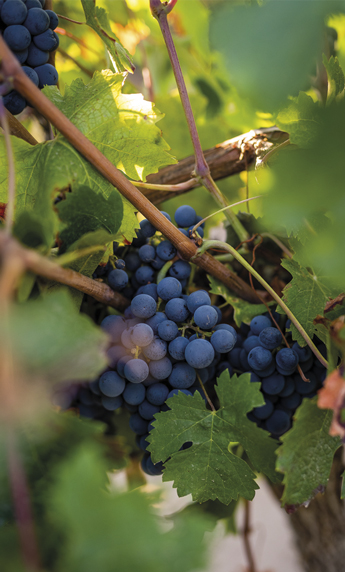 Tasting
Wine tasting
workshops,
for everybody
In the heart of the domaines which have been specially chosen for their quality of production, their history and their great heritage, a professional and passionate guide will introduce you into the vineyards of the Loire, through a guided tasting of a wide range of wines – sparkling, whites, reds and sweets.
In a fun-friendly atmosphere, discover the Loire vineyards, its diversity, grape varieties, soils, but also the different methods of wine making, the philosophies of production.
Our services
Guided wine walks in the vineyards
Domaine visits and remarkable sites
Blind tastings
Aroma games, identifying the grape varieties and profiles of the wine (light, tannic,dry or sweet)
Activities dedicated to a young audience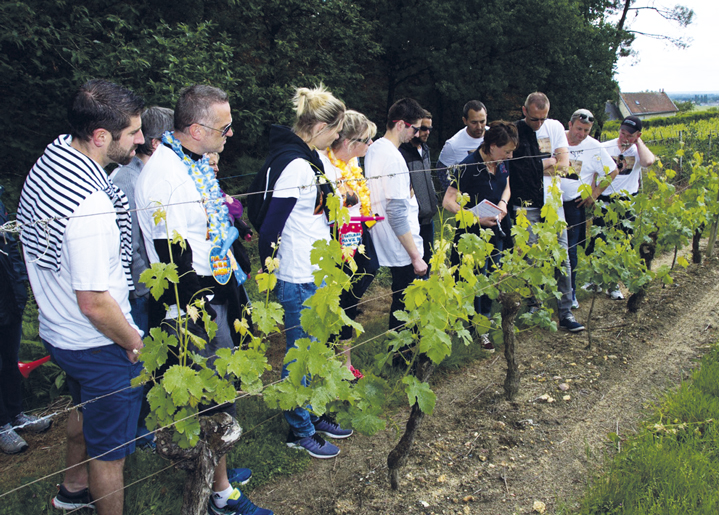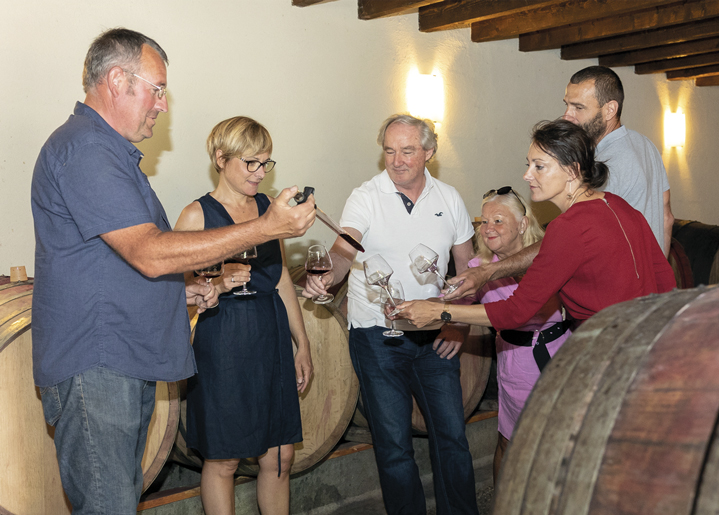 Games
Made-to-measure quizzes
and fun wine activities
Adapted for everybody, Âme Wine organises track games, wine rallies and great personalised quizzes. Discover the vineyards, the terroir, the heritage on a route calling in at the winegrowers, restaurants and local producers. It's the perfect formula for all your events: birthdays, hen parties, stag dos, weddings… The team scoring the most points wins a gourmet prize.
Discover
An á la carte alliance between wine and touristic activities
The Loire Valley is a region of tourism, rich and varied. Âme Wine offers you wine and sport, wine and culture activities.
And in addition, to tasting wines of the region we design tailor-made discovery courses combining games and sporting activities or tourist discoveries. Another way for 7-77 year-olds to discover the vineyards and the region.
Our services
Trips in the vineyards on gyropods, bicycles, in sidecars
Aperitif excursions on the Loire on "Toue" boat (a traditional Loire river boat)
Tailor-made programmes to visit well-known tourist sites
Yoga workshops in the vines with tastings
Beef rib cooked on an open fire in a traditional troglodyte cave
We can offer a choice of programmes:
2 hours
1⁄2 day
A full day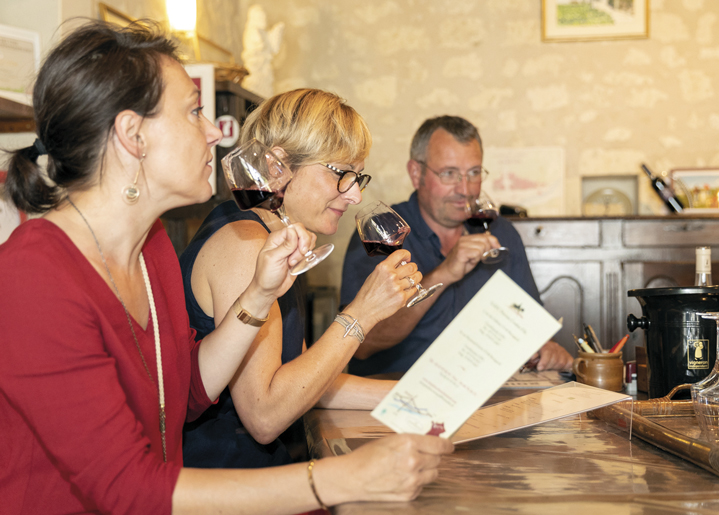 Feast
Treat yourself: to a meal
You can include a meal in your tour: a chic picnic, or a full meal in the vineyards, at a domaine, in a l troglodyte cave or on the the Loire… Thanks our relationships with restaurant friends, cheese makers, bakers and local producers. Âme Wine can  enrich your wine experience with a local gourmet meal.
An offering
Do you wish to offer
an original gift?
Give them a once in a lifetime experience in the vineyards of the Loire.
Fun wine presentations, touristic wine activities, gourmet moments, offering a friendly moment of discovery in the vineyards of the Loire. Even if those close to you are novices, quite knowledgeable or connoisseurs, Âme Wine adapts to your needs and constraints.
Do you have a programme?
Ask for a personalised quote
Are you