Discover Âme Wine.
Âme Wine was founded by Audrey Wambre in 2016
and offers wine presentations and programmes à la carte and tailor-made,
for individuals or professionals.
Partez à la découverte du vignoble ligérien
et du patrimoine régional…
De belles rencontres vous attendent !
Discover the vineyards of the Loire
and the regional heritage,
a beautiful experience awaits you!
Audrey is particularly keen to pass on the values, conviviality and respect of the terroir, in partnership with her wine making friends, local producers. Her approach consists of a total immersion in the vineyards and the knowledge of wine in combination with them with regional treasures and the gastronomy of the region.
Blind tasting of Loire wines, privately or in groups at domaines and chateaux. Âme Wine also includes tasting of local produce, games around the heritage of the Loire, the vine, the wine and the gastronomy.
My objective: sharing wine making and gastronomical treasures by promoting the synergy between the different stakeholders.
My pleasure: sharing with you my passion for the Touraine and allowing you to experience a truly unique experience.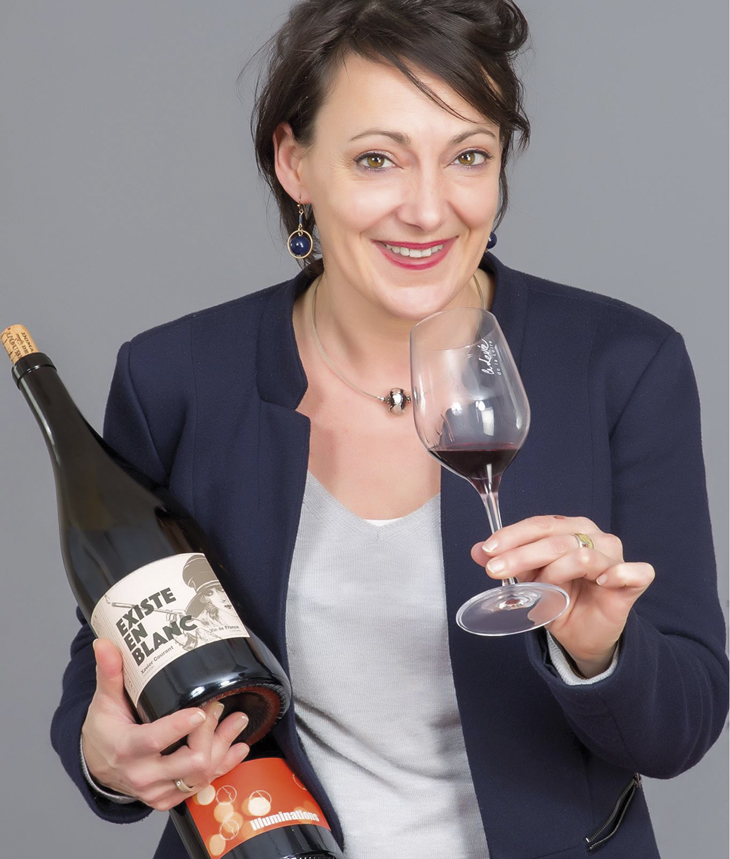 With Âme Wine live an off-the-beaten track experience, associating the discovery of the local heritage, viticulture, gastronomy, culture, above all the Loire Valley.
Âme Wine relies on a network of winegrowers and domaines, tourist agencies, restauranteurs and local producers as well as our good addresses.
Our strong points
Fun and friendly presentations around wine, the terroir in association with local partners.
A tailor-made programme in line with your wishes.
Presentations which include, tasting, visits, activities and gastronomy
A single point of contact from beginning to end.
Spotlight
Les Bacchus del'œnotourisme
The Loire Wine Salon organised by Destination Angers since known as 2019, the Bacchus of Wine Tourism which aims to honour innovating and exemplary initiatives contributing to the development of the Loire Valley as a wine destination.
Âme Wine is a 2020 winner in the category of Wine Tourism Programmes.
Spotlight
Yoga in the vineyards
0pen chakra
and bottles
Âme Wine offers "Listen and Taste" workshops Purpose: practice yoga postures amongst the vines before meeting up in the cellar for a tasting. An original approach to arouse your attention.
They talk about us